"At Last, Experience...
Quality & Low Priced
Air Conditioning Repair & Services!"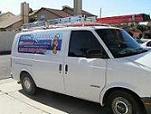 We provide quality and affordable air conditioning repair and ac maintenance services in AZ within the following cities.

Click on your city below:

Apache Junction
Chandler
Chandler Heights
Florence
Gilbert
Glendale
Gold Canyon
Higley
Laveen
Mesa
Peoria
Phoenix
Scottsdale
Tempe
Queen Creek

Air Conditioning Repair and Service companys prices vary dramatically across the U.S.

When it comes to Air Conditioning Replacement, the prices can vary in the thousands.

Some companies are just plain crooks.

Not to say that their arn't some good and honest A/C Companies out their. You can find them, but you need to do your homework.
---
Do Your Homework
The name of our company is A/C Handyman and we pride ourself on "Quality, Integrity, and Value".

But don't take our word for it, check out what our customers have to say!


---
If you already had an A/C Service Company out to your house and they told you that your Air Conditioning Compressor is bad and needs to be replaced. It's always a good idea to get a second opinion.
Air Conditioning Compressor replacements can be extremely costly and they're often misdiagnosed.
Click on this Air Conditioning Compressor link for some mind blowing money saving hints and tips involving this Air Conditioning Repair.
---
Rather you want a second opinion, a price quote comparison, or you just want your Home A/C Repaired or replaced.... Give us a call at...
480-343-2530 24hrs/7days

If you live in another state and want an affordable a/c repair, replacement, or for any other central air conditioning problems click here.


A/C Handyman
Air Conditioning & Heating
Service, Repair & Maintenance
1334 W. Pepper Pl
Mesa, Arizona 85201

Open: 24hrs/7days
Call: 480-343-2530

Air Conditioning Phoenix and the following cities in Arizona: Glendale, Peoria, Scottsdale, Tempe, Chandler, Gilbert, Mesa, Queen Creek, Gold Canyon, and Apache Junction.

Types of systems we service: Air Conditioner, Heat Pump, Gas Heating, Furnace, and Electric Heat.
Brands we service: All major brands including: Mastercool, Trane, Amana, Ruud, Goodman, Carrier, York, Goettl, Payne, Lennox, Rheem, Bryant, Heil, Kenmore, and Coleman.
This website covers material on many of the following HVAC subjects: a/c service, cooling, heating, heating repair, heater, home heating, heating and cooling, cooling system, home repair, ac contractor, a/c contractor, air conditioning contractors, fix air conditioner, fix ac, fix a/c, home service, ac, a/c, tuneup, tune-up, and tune up.

Reviews and ratings for companies are provided in the following states and Canada: Alabama, Alaska, Arizona, Arkansas, California, Colorado, Connecticut, Delaware, Florida, Georgia, Hawaii, Idaho, Illinois, Indiana, Iowa, Kansas, Kentucky, Louisiana, Maine, Maryland, Massachusetts, Michigan, Minnesota, Mississippi, Missouri, Montana, Nebraska, Nevada, New Hampshire, New Jersey, New Mexico, New York, North Carolina, North Dakota, Ohio, Oklahoma, Oregon, Pennsylvania, Rhode Island, South Carolina, South Dakota, Tennessee, Texas, Utah, Vermont, Virginia, Washington, West Virginia, Wisconsin, and Wyoming.

Return from Air Conditioning Repair to Home


Stay Connected
Follow Us!
Air Conditioning Reviews
---
Easy to work with great service
by George Arechiga
(Arizona/California)
I manage 2 duplex units a total of 4 homes in Arizona and when I need service I call the A/C handyman. He is easy to work with and I don't feel like he is over charging me he has very good rates. And he shows up when he says he will. I really like his service.
---
Honest Air Conditioner Repair
by Ethel Duplisea
(Mesa, AZ)
Bradley was recommended to me by a family member. It was one of the best reommendations I have received in some time. A/C Handyman is on time, proffesional and charges a fair price. Thank you Bradley.
---
Quick and Excellent Service
by Russ
(Mesa, AZ)
My A/C wasn't blowing cool, so I called at 7:00 am on a Friday. He showed up at 8:30 (when he said he would BTW) the same day! Added freon, and didn't try any hard sell tactics. Would highly recommend his services.
---
Delivered on his Promises
by John Birch
(2482 E Waterview Place, Chandler, AZ, 85249, USA)
I saw Bradley's company in a comparison against most all the other Hvac companies in my area... while others sounded good, I was not impressed with what customers wrote about their service and fairness on pricing.... I think Bradley is extremely honest and you really do get pricing that is half of the other HVAC companies... Nice! Bradley is also the owner which I like. Nothing like dealing directly with the person that owns the business that you are buying from!!
---
Honest Work!
by Leah Vega
(Gilbert, AZ)
We have two air conditioning units in our home, and every year before the hot weather hits we like to get our air conditioning units serviced to make sure they are working in the most optimum condition. The gentleman that came out to service our units was very courteous and professional. I will definitely be using this company in the future for all of my a/c service needs.
---
Fair, Honest, and Responsive
by Les
(Scottsdale, AZ)
I called Brad early sunday AM. By 10:00 AM, the air was cold and I was relieved not to have a ridiculous bill. I have had some bad experiences with AC companies in the past but his timeliness, friendly manner, and fair prices were a huge relief. Brad's my AC guy from now on... thanks Brad!
---
Found my AC guy! Thanks
by John Shumway
(Queen Creek, AZ)
I do IT consulting on my own so I thought that there must be smaller companies with hard working honest guys around that do AC work. Google brought up Bradley's web page, and actually read the testimonials and thought I would give him a shot. Bradley came and diagnosed the problem to be a motor, he spent an hour making sure, and returned after obtaining the part and finishing up the other work he had scheduled that day which ended up being 11:00pm to replace it so my family could get some sleep. NO WAY would a large company have come that late, at least not without extreemly heavy fees. Thanks for the fair price and Excellent service!
---
Quick and good service !
by Joe Andreyka
(Gold Canyon, AZ, USA)
We got fast service when we needed it, and our a/c problems were solved, and our service rep was courteous and dependable.
Thank you ! Joe and Janice Andreyka
---
Quick Service!
by Valerie & Don
(Apache Junction, AZ)
Brad had all the parts necessary for fixing our unit quickly. I would highly recommend his services. The charges were very reasonable.
Thank you for your expertise and very Quick Service!
---
Excellent Service and Knowledge
by Randall Thompson
(La Habra, CA)
I live in California and own a rental in Mesa, Az. I have used Brad as my A/C guy for a few years now because he is always there when I need him and I feel that he is honest and upfront with all details of the job. He knows A/C repair very well and gets right to the problem. Being from out-of-state I feel vulnerable to unreputable servicemen. I feel lucky to have found Brad.
---
Quality Service That is Reliable and Dependable
by Laura Foster
(Phoenix, AZ)
Brad is the AC expert that I rely on for all repairs and questions. In fact, we are buying a new A/C unit through Brad and he will be installing it this month! I recommend him to all of our friends. He is honest, extremely knowledgeable and reliable. He comes when you need him and you can always bank on what he tells you!
---
Dependable, Professional Service
by Doug Hersho
(Houston, Texas)
Having a rental property in Gilbert Arizona while living in Houston Texas requires reliable contractors that you can depend on for servicing. A/C Handyman has filled this requirement beyond expectations. One phone call is all it takes and you know that you don't have to worry about constant followup. Bradley will see to it that the problem is analyzed, reported back to you and repaired as required professionally. I highly recommend their service.