Call or Text for Air Conditioning Repair
480-343-2530
About Bradley


Your A/C Handyman @
Air-Conditioning-Arizona.com
Introduction
Hi, my name is Bradley Stansbury.  I started A/C Handyman back in 2008 and would like to introduce myself, highlight some key points in my life that led me to the Air Conditioning and Heating Business, and provide you with some business social links so that you can better understand who I am. 
My hope is that this information will instill some confidence and encourage you to hire me for your Air Conditioning needs.  I'll start out with my business social links so you can get right to it.  Then if you'd like, feel free to read more about myself. 
AC Handyman's
Business/Social Links
Arizona Registrar of Contractors
The Story Begins
My Early Years
Reflecting back, it began in 1983.  I was a 5th grader at Hawthorne Elementary School when I became fully aware that I liked the world of business.  
My Mom used to give me a dollar for the school lunch everyday.  But instead of using it for lunch I would walk down-the-block to the convenience mart and buy spree candies with it.  Back at school the other kids would see me eating this candy and want some of it so I'd trade them some candy for a quarter or so.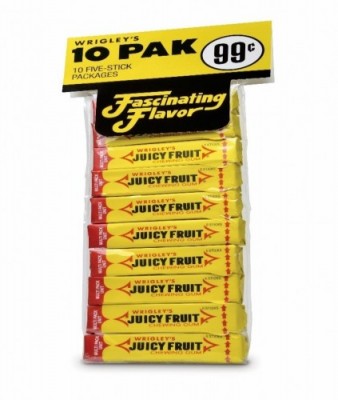 I soon became aware that I was taking in more money then my Mother was giving me for lunch and I liked it.  But the Convenience Mart was too expensive.  So I started buying those 10 packs of Wrigley's gum that cost .99 cents from Fry's Foods - Big Red, Juicy Fruit, etc...and sold them for .25 cents each, which more than doubled my money.

It was a small sum of money, but I was a happy camper.
Around the same time frame, I was waking up every morning at 3:30 to 4 a.m. to go running before I had to go to school.  I don't recall why I was running, I just desired to run.  Kind of reminds me of that movie Forrest Gump.
It was always really dark out during this time, but every morning I would pass this one guys house that was always working in his lighted garage.
One day as I was running by this guys place, he yelled out...."Hey Kid!  how would you like to get up at this time every morning and make some money.  I said yes and gave him my home phone number.
He called my parents a few days later and arranged a meeting.  He was a District Sales Adviser for The Arizona Republic.
He wanted me to be a Newspaper boy but said I was out of his district.  So he hooked me up with the District Sales Adviser for my area and BAM!  I had my newspaper route and was making more money. 
Although it was more like a job, I quickly realized that the closer I got that newspaper to the customers front door, the more tips I would get when it came time to collect.
Every Wednesday, my District Sales Adviser (his name was Hal Robinson) would take us newspaper boys out to the newest residential neighborhoods to sell subscriptions.  
Our payment was mostly in the form of him taking us out for pizza and video games every Wednesday at the Pizza Mart on main street in Mesa. and for a chance to win an all expense paid trip to Six Flags Magic Mountain.
Yeah, they were exploiting us kids, using us as bait to sell their paper, but I didn't care.  I liked the pizza, the games, and I wanted to win that trip!!!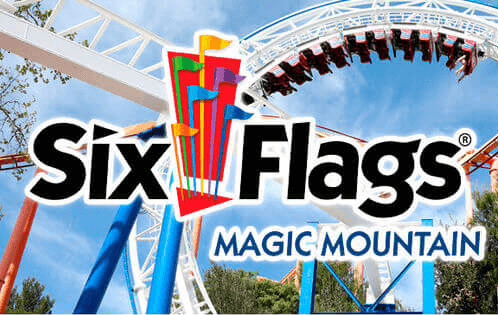 I didn't like selling the newspaper door to door because I didn't like rejection.  But I quickly learned that for about every 10 houses that I went to, around 2 would buy a subscription. 
So instead of looking at the 8 no's as rejections, I looked at them as getting me one step closer to the yes's that were going to win me that trip to Magic Mountain.  (we had to have a certain amount of subscriptions to win the trip and we only had a certain amount of time to get the subscriptions).  I did the math and knew that I was going to win the trip.
And I did.......I won that trip, but the greatest reward was the lesson that I learned from it...
Sales is a Numbers Game!  Every (no) got me one step closer to the desired (yes).
Fast Forward 22 Years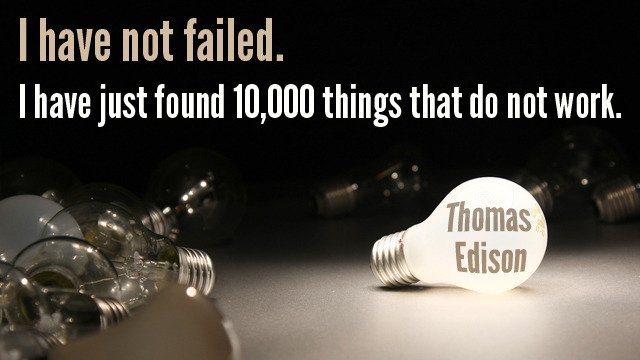 I've worked in restaurants as a dishwasher, running the register, and as a cook.  I used to lump watermelons (also known as a lumper) out of 18 wheelers with a bunch of latinos ("I call them border buddies") to Driving Class B Bobtails to Driving Class A 18 Wheelers (mostly here locally) to becoming a Shipping and Receiving Supervisor. 
Then I worked for the City of Mesa Solid Waste Department as a Solid Waste Engineer (a.k.a. Garbage Man)....... For the residential department I drove 6-yard trucks, rear loaders, and side loaders (those are the ones that pick up or trash or recycle barrels at the curb).  For the Commercial department I drove front loaders and roll-offs.  Then I worked in Support Services for the commercial department cleaning, repairing, and painting dumpsters and even invented a new system called "face-lift" that completely removed our 3 month backlog inside of about 3 weeks.  The city incorporated the new system and gave credit to my supervisor lol. 
During the time I had all of these jobs I had started several side businesses over the years...most of them failed.  But I don't look at them as failures because each and every one of them taught me something.  Each failure was added to my tool bag of "what not to do's" and as a result,  I've come to understand that failures are just stepping stones to success.
It's 2005


And Time to go Back to School
It's 2005 and I'm the Director of Facilities Maintenance for (3) Charter Schools located in Mesa and Gilbert Arizona.  Although I was responsible for the training, hiring and firing of janitors, ordering supplies, and maintaining the schools, my title was just a fancy name for being a handyman.  Me and my Brother Kerby (I call him my brother from another mother) performed most of the maintenance and repairs for the schools.  What we couldn't handle, we out-sourced.
However, when it came to the air conditioning and heating side of things, their were many things we didn't understand.
So we both enrolled in HVAC School.  We took the Electro-Mechanical Technologies program at RSI.
I graduated at the top of the class with straight A's.  My brother graduated, but decided that the HVAC industry wasn't for him.
I was offered a job upon graduation with Disney on Ice for $50,000.00 per year.
This was a great opportunity and probably would have been a wonderful, even magical experience:)  But I declined because it required traveling and I didn't want to be away from my family.  Also, I didn't want to work for the man, even if it was Disney on Ice.  I wanted to be my own boss.

Me and My Awesome Daughters & Grandchild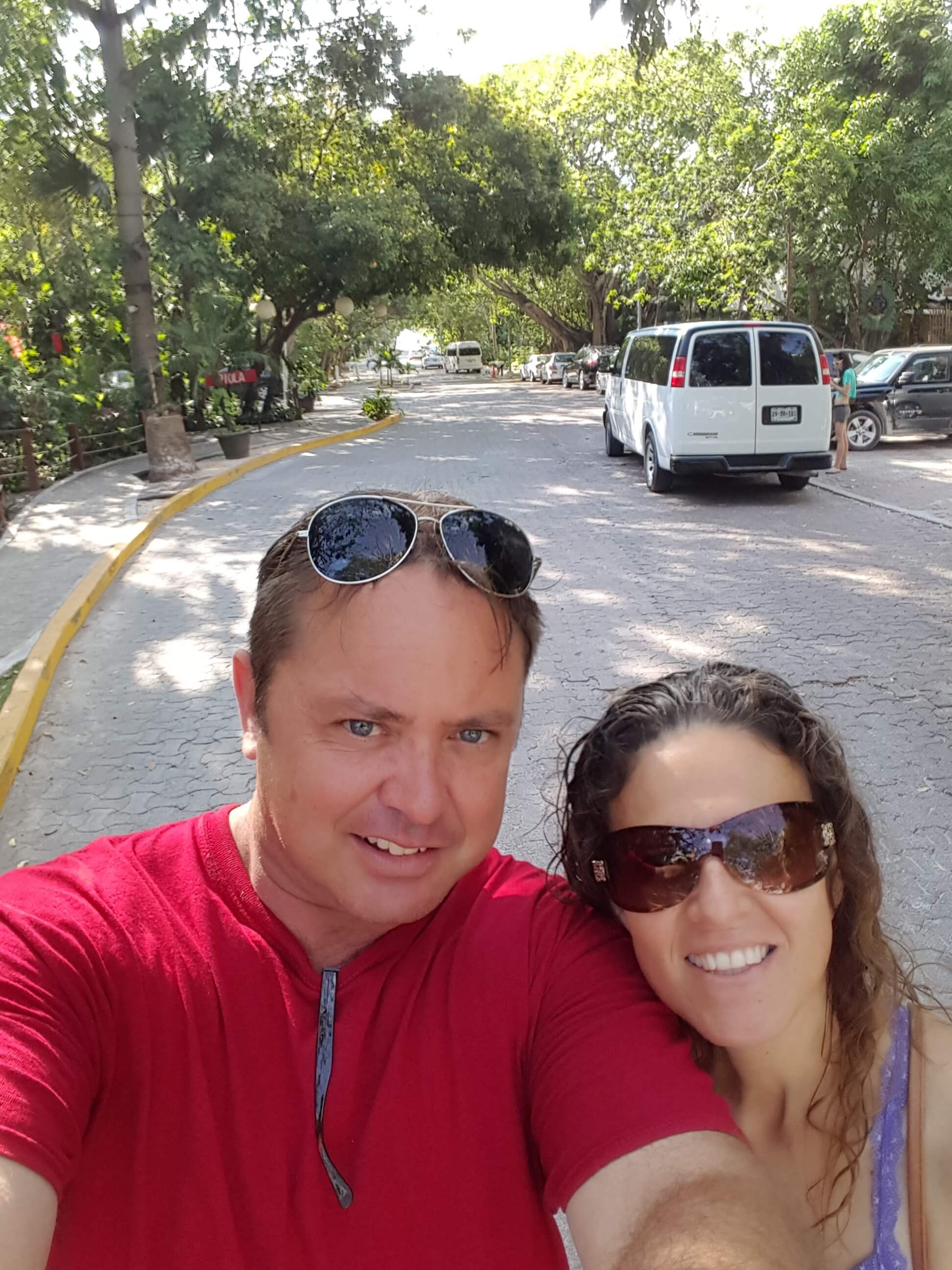 Me & My Lovely Wife Carmen (in Cancun, Mexico)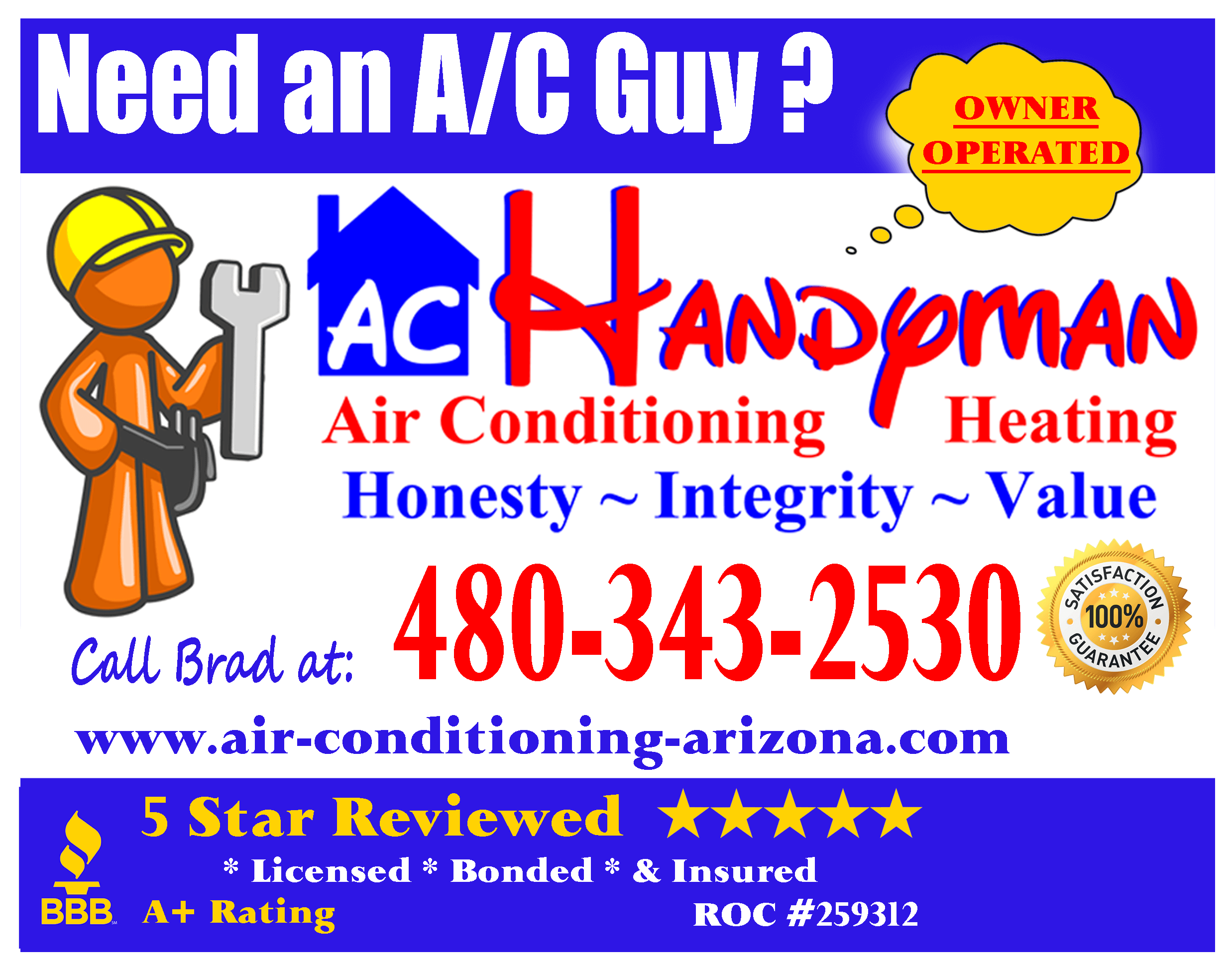 Started my Air Conditioning and Heating Business in 2008-2009, Acquired my Contractors License and Became a Proud Member of The Better Business Bureau.

Disney's offer to hire me directly out of school must of put a footprint on my heart because as you can see, I incorporated the Disney font into my business name:)
I've done well in the Air Conditioning Industry.  Owning your own business brings you an awesome sense of freedom that simply can't be described in words, you just have to experience it.
The blessings in my life have given me the desire to share, and so Bradley's HVAC Schools was born.  A hobby of mine and my way of giving back to the community.  It's basically an ongoing list of HVAC Training Schools, online HVAC courses, and apprenticeship programs that are available here in Arizona as well as in other states. 
If you're interested in entering the HVAC field, I hope it can be of value to you.
Air Conditioning Arizona › About Me
A/C Handyman - 104 S Pomeroy, Mesa, AZ. 85210

Copyright© 2008- All Rights Reserved