Call or Text for Air Conditioning Repair
480-343-2530
"Air Conditioning Maintenance"
Turns Your Air Conditioner...

Into A Lean Mean Comfort Machine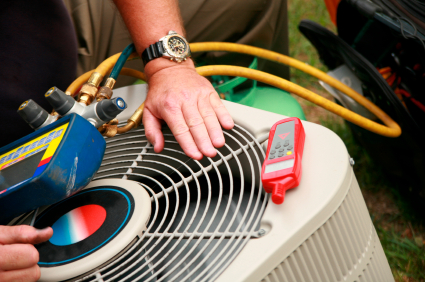 Air Conditioning Maintenance and ac repairs are provided in Arizona within the cities of Mesa, Tempe, Phoenix, Gilbert, Chandler, Queen Creek, Apache Junction, Scottsdale, and Gold Canyon.

Is Air Conditioning Maintenance Really Important?
Most people know that the more efficiently a mechanical device works, the less it costs to operate. A well-tuned automobile engine offers far better fuel efficiency than a clunker.
The same holds true with your Air Conditioner. A clean filter, coupled with other Air Conditioning Maintenance tasks, makes your Air Conditioner operate more efficiently, consuming less energy and making it less susceptible to breakdowns.
Energy Savings equal money savings. Keeping your cooling and heating equipment running efficiently also helps our environment.
Air Conditioning Maintenance


Cleaner Air Is Cheaper Air
The most important Air Conditioning Maintenance task for an Air Conditioner is the one that you can do yourself...
Clean or replace your Air Conditioner Filter EVERY month or on an as needed basis depending on your usage, which usually reflects the time of the season. 
A dirty Air Filter makes your A/C System work harder and use more energy than a clean one. A dirty Air Filter is like your ac unit trying to breathe through a straw - it causes to much restriction, which can cause your compressor to pre-maturely fail.  The compressor is one of the most expensive repairs on an air conditioner.
Your Air Filter also protects the Blower Motor, Blower Wheel, and Evaporator Coils from becoming dirty. Dirt is the #1 problem in an A/C System that causes Motors to die prematurely, and makes your Air Conditioner work harder.
When you buy Air Filters, buy them by the case-they're cheaper, and when you install them make sure the arrow on the Filter is pointing in the right direction, it should be pointing towards the A/C Unit, not towards you.
Visit Air Conditioning Filters for the best filters to use.
Air Conditioning Maintenance


Change Your Air Filters Every Month
By changing your air filters every month, your helping to ensure that your entire system stays clean, breathes freely, operates efficiently, and lasts longer.
However, if your A/C System's (coils, blower wheel) are already dirty, than your monthly air filter changing is just preventing your A/C Unit from becoming dirtier than it already is, and it's not operating at top efficiency.
For instance, a dirty/clogged Evaporator Coil creates the same problems as a dirty filter.
Visit Cleaning Air Conditioning Coils for more information.
Other Helpful Money Saving Hints & Tips!
If you're an existing customer, Sign up for our free monthly air conditioner maintenance newsletter...

It includes free spring and the fall reminders to have your a/c system tuned-up by a professional... 
and free helpful hints and tips scattered along the way to help increase your comfort and save you money.
Air Conditioning Maintenance


Is it Really That Important to Have

 

Your A/C Inspected Every Year?
I get this question alot, and to answer this question, I'm going to talk around the subject a bit so that you can make the decision for yourself.
First of all, if having your air conditioner inspected every year gives you "peace of mind", and this is more important to you than the little bit of money that it takes to have your ac unit inspected, then by all means have it inspected.  Wouldn't you agree?
Otherwise, I will get right to the point and tell you that having your a/c looked at every year is not necessary and is actually overkill. 
Having it inspected once every 3 to 4 years, is perfectly acceptable.  Let me try and explain...

If you just moved into a home, you may not have access to the history of any maintenance that may have been performed on the existing a/c unit.  If this is the case, you should have it inspected, maintained and/or tuned-up (as a lot of companies like to call it).  From this point, you could easily wait 3 to 4 years before having it inspected/tuned again.
Does this mean that your ac unit is not going to break during this 3 to 4 year period of no maintenance?  Of course not...  
Mechanical and electrical parts fail on an a/c unit, just like on a car.  Even when you do your due diligence by changing the oil, filters, spark plugs, etc. etc. on your car, it still breaks down from time to time.  The same thing can happen with your ac unit.
The other question you may ask is...Would my ac unit be less likely to fail during this same 3 to 4 year period if I had it inspected/tuned every year? 
And the answer is NO, because like I said before, mechanical and electrical parts fail.  They all have a certain life expectancy.  Regardless of how much supposed maintenance you're giving it.
So the next question would naturally be...Does air conditioning maintenance/inspection/tune-ups help my unit last longer than it would have otherwise?  And the answer is YES!  Just like changing your oil on your car helps the engine last longer, certain maintenance tasks for your air conditioner will help it last longer as well.
The point I'm trying to make is that, inspecting/tuning/maintaining your air conditioner is important, but performing this task every year is not going to increase the life expectancy of any parts.  If anything, it will probably cause more problems...
Maintenance can cause more problems? 
Why, you ask? 
Because MOST technicians don't properly dis-charge capacitors before testing them, causing them to pre-maturely fail.

Every time a technicians gauges are attached to your a/c unit, it let's a little refrigerant out (unless they use low loss hoses).

When the gauges are attached, they depress the schrader valve in order to read pressures.  (This can cause the system to instantly develop a small refrigerant leak at the valve)

Dirty gauges attached to your a/c unit can cause the metering device to plug up.  
Hint:  Did you know that a refrigerator contains the same types of parts as an air conditioner and that it works in the same manner? 
But you never have it maintained do you?  And it just keeps on working doesn't it?  Of course, one day it will break, like any other electrical/mechanical device.

Most Air Conditioning Companies


Encourage Twice Per Year
Air Conditioning Maintenance

That's right!  Most a/c companies recommend a preventative maintenance, inspection, or tune-up twice per year for your ac unit.
Why do they recommend this?  Well that is a simple question that only an insider like me would know the true answer to...
The fact of the matter is that during the spring and the fall (if you want to say that we actually have such a thing in Arizona), most ac companies recommend that you have your ac system inspected to prevent costly repairs.
The fact of the matter is:  These A/C Companies are simply trying to keep their technicians busy making the company money during the OFF season, hence one inspection during the spring, right before summer, and one inspection during the fall, right before winter.
To make matters even worse, most a/c companies give their technicians bonuses on any repairs/maintenance/sales that they make...  
Although on the one hand this could encourage an honest technician to do a more thorough job at inspecting an air conditioner in order to find a potential problem that may make him and his company more money, it also encourages the dishonest technician to recommend repairs or additional preventative measures to the customer that really are not problems at all, in order to fatten his and his companies wallet.
Believe me, they generally don't come to your home to simply do an inspection/tune-up (as there is no money in that).  They want to walk away with more money by recommending what many times amounts to nothing more than bogus maintenance repairs.

The A/C companies that pay their technicians bonuses know that it promotes dishonesty within their organization, but they also know that it makes them more money. 
So if a company pays their technicians commissions, you now know that money is more important to them than honesty and integrity.  And the company is corrupt from the top down.  I would stay far away from these companies. 

The Reason I Recommend
 Air Conditioning Maintenance


Every 3 to 4 Years



Air Conditioners tend to vibrate, and vibration can cause electrical connections to loosen over time.  Loose electrical connections can cause pre-mature failure.  But when A/C Handyman tightens them, they're not going to come loose in one or two years.
Also, contactors become burnt and pitted during normal operation and many times need to be replaced around the 4 to 5 year mark if the unit is a Heat Pump.  If it's not a Heat Pump it could go many more years before needing replaced.  If not replaced in time it could take your compressor with it (a very costly repair).
Your unit should never need any Freon.  It doesn't get used up.  It's sealed inside your unit.  Most times, the only way you would need any Freon added is if your unit had a leak somewhere in the system.  Then your option would be to continue having it refilled every so often or fix the leak and be done with it.
Capacitors can become weak, but that is usually do to the all too often and universal improper checking of capacitors during routine maintenance.
Evaporator coils will hardly ever need any cleaning if you use the proper air filter.  
Condenser coils (outdoor coil) may need cleaning/repaired more often if you live in a dusty area, have outdoor dogs or cats that shed, have a dryer vent that vents close to a ground unit, had a recent hail storm,or have any other dirty outdoor environment.  
Visit Air Conditioning Filters for the best filters to use. 
Motors don't need to be lubricated anymore like they used to.  As the manufactures decided to make them maintenance free.  What this really means is that the manufacturers put the proper amount of oil in the motor and seal it, knowing that at some predictable time in the future, the seal will come loose,  oil will leak out, the motor will heat up, fail, and the manufacturer will make more money on the sale of another motor.  Pretty smart huh?  Yeah, and then they jokingly call this..."Job Security".
---
I'm an air conditioning repair technician, and I perform air conditioning maintenance on my ac unit every 3 to 4 years and for good reason.  Bradley Stansbury - A/C Handyman

---
Have an Air Conditioning Leak?
Think you should just get an Air Conditioning Recharge? This one is costing you extra money on your utility bills and can potentially ruin your Air Conditioning Compressor.
---
Air Conditioning Thermostat.   Upgrading to a Programmable Thermostat can cut your utilities by up to 30%.
---
Start Saving Money Now!
Any Air Conditioning Maintenance task beyond changing the Air Filter should be performed by a professional. A complete A/C Unit check and Tune-Up will go a long way to ensure that your unit is operating at peak performance and putting Energy Saving dollars back in your pocket!

For local service in the State of Arizona call the number below.

AC Tune-Up Just $79.95

A/C Handyman
Air Conditioning & Heating
Air Conditioning Maintenance & Repair
104 S Pomeroy
Mesa, AZ. 85210
480-343-2530
Air Conditioning Phoenix and the following cities in Arizona:  Scottsdale, Tempe, Chandler, Gilbert, Mesa, Queen Creek, Gold Canyon, and Apache Junction.

Types of systems we service: Air Conditioner, Swamp Cooler, Heat Pump, Gas Heating, Furnace, and Electric Heat.
Brands we service:
All major brands including: Mastercool, Trane, Amana, Ruud, Goodman, Carrier, York, Goettl, Payne, Lennox, Rheem, Bryant, Heil, Kenmore, and Coleman.

Return from Air Conditioning Maintenance to Home Page
A/C Handyman - 104 S Pomeroy, Mesa, AZ. 85210

Copyright© 2008- All Rights Reserved