Call or Text for Air Conditioning Repair
480-343-2530
Air Conditioning Scottsdale
AC Repairs & Services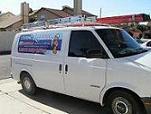 We are Air Conditioning Scottsdale AZ with Affordable Heating repairs, AC Repairs and Maintenance including the cities of: Gilbert, Mesa, Phoenix, Tempe, Scottsdale, Apache Junction, Gold Canyon, and Queen Creek.

* A+Rating at the Better Business Bureau.
* All Makes & Models.
* Same Day Service. (In most cases)
* Service/Diagnostic Call Just $79.95
* Professional, Courteous Service.
* Honest, Committed, Caring, EPA Certified Technician.
* We give you the price Before we start the work.
* Licensed, Bonded, and Insured for Your Protection!
* We sell parts for Do-It-Yourselfers.
* Nights & Weekends No Extra Charge.
* Free 40 Point Safety Inspection on Every service call.
* View some of our Scottsdale Customer Testimonials by Clicking Here.
Air Conditioning Scottsdale
Customer Testimonials
Share Your A/C Handyman Experience.
What Other Visitors Have Said
Click below to see contributions from other visitors to this page...

Air Conditioning Scottsdale
10,000 + Delighted Customers Served!
Call Now: 480-343-2530
( Air Conditioning Scottsdale and surrounding cities )
AC Handyman
Air Conditioning Scottsdale
Repair, Service, and Maintenance Contractors
104 S Pomeroy
Mesa AZ 85210
Call 480-343-2530
Energy Saving Tip: By switching to fluorescent light bulbs you will be using 2/3 less energy. The light bulbs also produce less heat, which means your air conditioning unit runs less.
Look on the package of your incandescent bulbs and you'll notice that they burn anywhere between 750 to 1,100 hours. The light is emitted from a looped filament on the bulb (looks like a small wire spindle) which comes from the two piece base. These light bulbs produce a great amount of heat, in fact, don't try to touch one an hour after it has been on.
The Compact fluorescent light bulb is made with two main parts: the gas-filled tube (also called bulb or burner) and the magnetic or electronic ballast. The electrical current runs through the ballast and gas area emitting a bright light. They use a quarter amount of energy compared to the regular bulb. The CFL has a 10000 hours life span. . . And guess what folks? It produces little to no heat at all; this is a definite plus for your air conditioner. The light emitted is very bright from these light bulbs. Over time the color may change but this is to be expected with any light bulb getting older.
Just head down to any reliable hardware/ home improvement store and they will steer you in the correct direction. The compact fluorescent light bulb has a spiral shape and is very small.
Air Conditioning Scottsdale
Service Technician Calls
Service Call: Swamp cooler not working on customers rental home.
Swamp Cooler Service: The blower motor and the water pump were bad on this adobe air system.
As an owner of a swamp cooler, it's important to oil the bearings on your motor (once per season) in order to get the full life expectancy from it. Also, after the summer ends, if you'll winterize your cooler by draining the water from it, you'll help prevent stuck water pumps from going bad during start-up at next season as well as prevent any bursting of water lines during a freeze.
---
Service Call: Customer states that she has a maintenance contract with an air conditioning company and that every time they come out to service her unit they find something wrong with it. This time they told her that her compressor is going out and that it would cost her $2,800.00 for a refurbished one.
AC Repair: This was a package rooftop Trane air conditioner that had a compressor that was over-amping due to a weak run capacitor.
Upon customer authorization, the capacitor was replaced for UNDER $200.00 and the amp draw came down to normal levels. Unit operates normally.
I explained to the customer that although this may have been an oversight by the other technician (giving him the benefit of the doubt), it was more than likely that this technician was going to earn himself a hefty commission by replacing her compressor. Who knows, they may have simply left her good compressor in the unit, replaced the real problem (the capacitor), and charged her $2,800.00 for doing so.
For the reader of this article, you may think or feel that nobody would do such a thing. However, being in the air conditioning business, I learn of these companies and technicians on a regular basis and it discusses me.
If their was one piece of advice that I could give, it would be to stay far away from a/c companies that pay their technicians commissions. Why? Because air conditioning companies that pay their technicians commissions KNOW that some of their technicians will LIE, CHEAT, and MANIPULATE (to fatten their wallets), all at the expense of the unbeknownst customer. And when the ac technician takes home more pay - so does the owner of the company. These companies are simply taking advantage of your lack of knowledge.
Having said that, it is my opinion that air conditioning companies that implement any form of a commission paid structure, are nothing but legal crooks. You've been warned.
Air Conditioning Scottsdale
Service Technician Calls
Service Call:  Customer says that his air conditioner is low on refrigerant and wanted to know how much it would cost to fill.  I told him that it depended on the type of refrigerant that his system takes and how much refrigerant was needed.  Then I gave him individual prices per lb. for both r22 and 410a refrigerants and the service was scheduled.
AC Repair:  Upon Inspection, it was found that this Goodman rooftop package heat pump was completely out of refrigerant, which usually means there's a big leak in the system somewhere.  I informed the customer that if I just added refrigerant to the system, that it would very likely blow right out in a short while.  My electronic leak detector was down so I couldn't perform a proper leak check.  However, I could visually see some oil around the capillary tubes (oily residue is a good indicator of where the leak is).  So with no leak detector available, I added some nitrogen to the ac unit and found the leak.  It was coming from one of the capillary tubes that had overtime, rubbed a hole into itself from vibrating against a larger copper pipe.  The leak was repaired and it was advised that system be put into a vacuum before re-charging with refrigerant.  However, the customer declined and just wanted it re-charged (saying that the house was going to be sold in a couple weeks and he didn't want to spend the extra money).  Bad choice in my opinion, but I did what he wanted and had him sign that he understood the consequences to the systems performance (now, and into the future).
Return from air conditioning scottsdale to air conditioning repair

A/C Handyman - 104 S Pomeroy, Mesa, AZ. 85210

Copyright© 2008- All Rights Reserved