Call or Text for Air Conditioning Repair
480-343-2530
Mesa Air Conditioning

AC Repair & Service
Mesa Air Conditioning AZ- We provide Affordable AC Repairs and Maintenance in Mesa Arizona.  Other cities we service include the cities of Gilbert, Chandler, Tempe, Phoenix, Scottsdale, Apache Junction, Gold Canyon, and Queen Creek.

* A+ Rating at the Better Business Bureau.
* Repair All Makes & Models.
* Service Call Just $79.95
* Same Day Service. (In most cases)
* Professional, Courteous Service.
* Honest, Committed, Caring, EPA Certified Technician.
* We give you the price Before we start the work.
* Licensed, Bonded, and Insured for Your Protection!
* We sell parts for Do-It-Yourselfers.
* Nights & Weekends No Extra Charge.
* Free 40 Point Safety Inspection on Every service call.
* View Some of Our Mesa Customer Testimonials by Clicking Here.

To Leave a Testimonial/Review, Please Fill Out the Form Below:
Air Conditioning Mesa
Customer Testimonials
Share Your A/C Handyman Experience.
What Other Visitors Have Said
Click below to see contributions from other visitors to this page...

Mesa Air Conditioning


10,000 + Delighted Customers Served!
A/C Handyman
Mesa Air Conditioning
104 S Pomeroy
Mesa AZ 85210
Open 7 Days a Week, 5am to 7pm
Call 480-343-2530

Energy Saving Tip: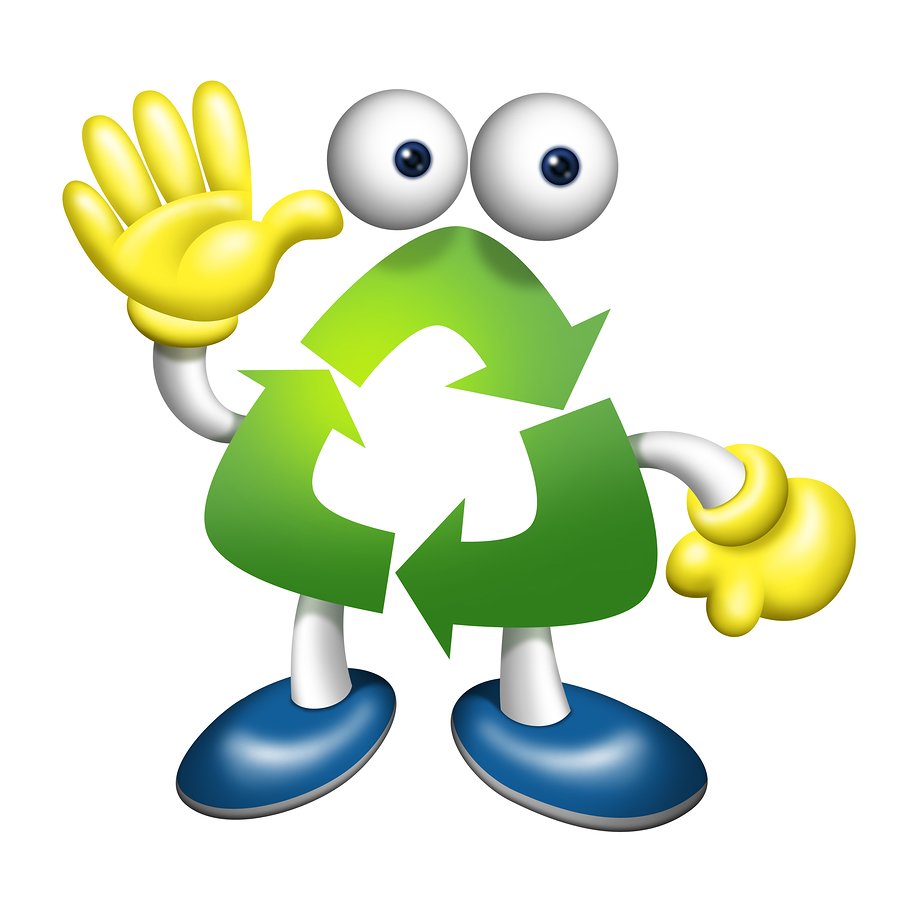 Many new homes are found with duct leakage and some estimates list the amount of energy loss at up to 25 percent. Twenty-five percent! Obviously, there is a tremendous opportunity to save a lot of money by sealing your duct work leaks!
There is no sense in heating or cooling your attic, this is totally wasted energy dollars. So take a few minutes to inspect and correct problems in your systems duct work. If you can feel air coming out of your duct-work, tape it up with duct tape. It may be a time consuming task, but it's a task that can save you a small fortune. If you don't want to do this yourself, it would still be a tremendous benefit to have it done for you. In fact, it would pay for itself relatively quick.

Mesa Air Conditioning

Service Technician Calls
Service Call: Customer states that he had a previous company out to look at his air conditioner (heat pump) at his business because it wasn't cooling. The company quoted him to replace the thermostatic expansion valve (a.k.a metering device).
Air Conditioning Service: Because of the huge expense involved in changing a metering device, the customer wanted a free second opinion. I explained to him that I don't give free second opinions, and that the cost of the service/diagnostic is $59.95. He noted that he was impressed with all of the reviews on my website and thanked me for my time but that he was looking for a free second opinion.
The next day, he called again and said that he now wanted to pay the $59.95 to have his air conditioner looked at. I explained to him over the phone that their was a good possibility (because of the low temperatures we've had of late - 40 to 70 degrees) that the unit had frozen at the evaporator coil.
I further explained that if an air conditioner runs for an extended amount of time during low ambient temperatures, the coils will freeze, and little to no air will come out of the vents. I stated that he could probably save himself a service call but that I would come out if he wanted confirmation.
The customer stated that this explanation made perfect sense and was thankful for the gesture, but that he would still like me to come out. After inspecting his unit, it was determined that his unit was running fine, other than the fact that if it ran that way for too long, it would freeze the coils due to the current ambient temperature of 60 degrees.
Ultimately, the customer was more than satisfied and stated that he will use me from now on for all of his real estate.
One thing that I learned from this experience and many others is that it always pays to be honest. Not only will this customer use me again for all of his properties, but he will tell his friends, family, and other business associates about my company.
Sincerely,
Bradley Stansbury
Owner/Operator

---
Mesa Air Conditioning

Service Technician Calls
Service Call: Customer requests preventive maintenance/tune-up performed on her air conditioner and swamp cooler.
Air conditioning and Swamp cooler Inspection: The only thing wrong with the air conditioner was that the fan blade was out of balance causing the whole unit to vibrate abnormally.
The swamp cooler was an old, rusted, and worn out mastercool type that had a water leak at the wet section due to rust. Unit also had an oversized water pump.
Recommended a new fan blade for the ac unit and a new water pump and wet section for the cooler.

---
Service Call: Customer wants her air conditioners inspected and serviced.
Air conditioning Service: I found both units (heat pumps) to be operating normally in the cooling mode. The upstairs unit has a condenser fan motor with loose bearings and recommended replacing it. Customer declined at this time.

---
Service Call: Customer says that her unit is blowing room temperature air and would like to schedule service.

AC Repair
The condenser fan motor wasn't running on this Trane air conditioner due to worn bearings. This was causing the compressor to overheat and shut off on it's internal protector.  After replacing the motor, cooling off the compressor with water (to bring it back into the circuit), and installing a new run capacitor, this unit is back up and running/cooling like a champ.

Mesa Air Conditioning

Service Technician Calls Cont'd
Service Call: Customer states that the motor on his ac unit is not spinning and making a loud noise.
AC Repair: The motor wasn't turning on this carrier air conditioner due to a faulty capacitor. After replacing this component all electrical connections were tightened, the amps were measured for proper draw, and the motor bearings were checked and in good working order. System operates normally.
Mesa Air Conditioning
Service Technician Calls
Service Call:  Customer says that their heater (heat pump) blows cold air for long periods of time and then blows warm air back and forth but never gets to the desired temperature.
Air Conditioner Repair:  This problem was due to a condenser fan motor that was previously installed by another ac company incorrectly.  During the defrost cycle, the motor was staying on all the time and it's supposed to shut down during defrost.  They had used one of those universal fan motors that has two (2) brown wires that are supposed to be connected to a single fan motor capacitor....the solid brown goes to one side of the capacitor and the brown with white stripe (common wire) is supposed to go to the other side of the capacitor.  But instead they hooked the brown with white common wire to the common side of a dual run capacitor which made the fan motor stay on constantly during defrost because the motor was getting power from the common side of the dual run capacitor.
Technician Tip:  When installing these universal motors on heat pumps...it's best practice to add a new fan motor capacitor specifically for that motors microfarad rating.  If however you have to use the dual run capacitor for whatever reason, hook the fan capacitor wire to the fan terminal and put a wire nut on the brown with white wire (or capacitors common wire) as it doesn't need to be in the circuit.    
Mesa Air Conditioning

Service Technician Calls
Service Call:  Customer states air conditioner isn't working properly because the temperature won't fall below 86 degrees.
A/C Repair:  This air conditioning unit had a small freon leak at the low side schrader valve.  (This is the most common area for leaks)  Replaced valve and charged unit with 1 1/2 pounds of R22.  
They quit making R22, so the price keeps fluctuating up and down due to the lack of supply, but the long term trend in price has been and will very likely continue going up.  This can get so costly that it sometimes makes more sense for the end user to either replace the entire unit with the newer 410a units, or to replace the R22 with one of it's alternative (less costly) compatible refrigerants such as 421a.  
---
Mesa Air Conditioning Service Call:  Customer says that his a/c unit is blowing very little air and isn't cooling well.
AC Repair:  This was a package rooftop Goodman heat pump and wasn't blowing any air upon arrival but instead was accumulating ice on the indoor coils.  The time delay fan control boards was getting the signal from the thermostat to bring power to the blower motor but the built in relay on the board wasn't responding.  Unit was thawed out, replaced the control board and unit operates normally.
Return from Mesa Air Conditioning to air conditioning repair
A/C Handyman - 104 S Pomeroy, Mesa, AZ. 85210

Copyright© 2008- All Rights Reserved