Call or Text for Air Conditioning Repair
480-343-2530
Air Conditioner Repair
Mesa Arizona
Air Conditioner Repair Mesa Arizona - Experience professional Air Conditioning Services in Mesa at LOW Prices!

* A+Rating at the Better Business Bureau.
* No Travel Time Charges.
* No Extra Charge Evenings and weekends.
* Service Call: Just $79.95
* Licensed, Bonded, and Insured For Your Protection!
* Parts Available For Do-It-Yourselfers.
* One Year Warranty on ALL Work.

Visit our Air Conditioning Filters page to learn about the best air filters you can use for your a/c system and the importance of keeping your air filters clean.
You would never guess that something so simple as frequent filter changing could make such a difference in your comfort and the efficiency of your air conditioning unit. Resulting in less break downs, lower utility costs, and ultimately...keeping more of your hard earned money in your pocket!
Energy Saving Tip: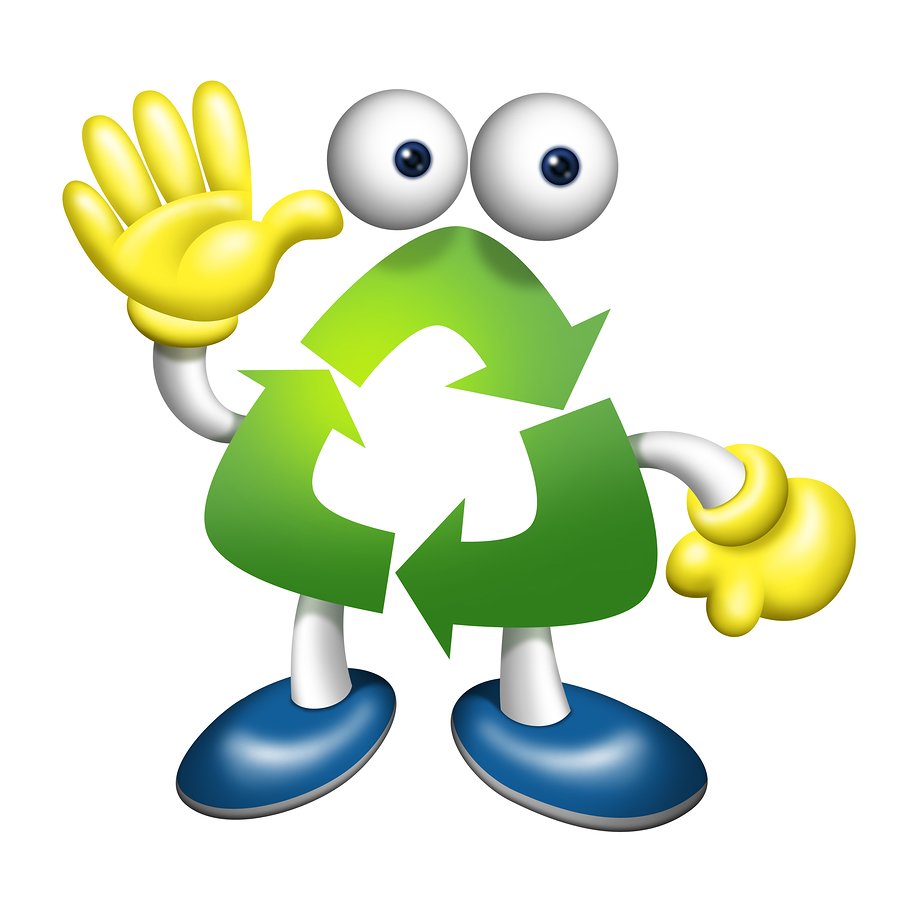 Every year in the Arizona desert we have that time between winter and summer when it's hot during the day and cold at night. 
One way to take advantage of those colder night temperatures is to open up your windows or doors (if you have security measures in place such as locking windows and security screen doors), then turn on your (fan on) at the thermostat so it will draw in all of that cold air goodness and distribute it throughout your home.  Then sometime in early or late morning you can close your windows/doors to trap the cold air inside.

Air Conditioner Repair Mesa Arizona
10,000 + Delighted Customers Served!
A/C Handyman
104 S Pomeroy
Mesa, Arizona 85210

Phone: 480-343-2530
Open 7 Days a Week, 5am to 7pm


Air Conditioner Repair Mesa Arizona

Service Technician Calls
Service Call: Customer states that he just started his ac up because we've had some warmer days of late (especially for trailer homes), and that the air conditioner is not blowing cool air.
Air Conditioner Repair Mesa: The first thing I noticed was that the blower motor and condenser fan motor were running, but the compressor was not. This was a package ac unit sitting on the ground with half of the unit (the air handler portion and access panels) all sitting under the trailer. After removing the trailers panels to access the ac compartments main electrical control panel, I proceeded to check the compressor run capacitor to make sure that it had the proper microfarads.
More times than not, when a compressor isn't running it's due to a faulty capacitor. However, although this capacitor was 30 years old (as old as the unit), it was checking out to be as good as new. So I reached in to feel the compressor and noticed that it was hot to the touch. So I cooled it down with a water hose and it started right up.
Now that the compressor was running I put my ac guages on the unit and noticed that it was extremely low on freon R22. Low freon can cause the compressor to overheat and then it will shut down with its I.P. (Internal Protector).
I explained to the customer his repair options of simply charging the unit with refrigerant (no warranty) or checking for a leak and doing a leak repair (with warranty). Customer opted for just adding freon.
While charging the unit I noticed a leak at the service valve. A simple tightening of the schrader valve and cap resolved this leak.
Unit operates normally with possible freon leak in system.
---
Air Conditioner Repair Mesa Arizona
Service Technician Calls

Service Call: Customer says that he needs a refrigerant charge every couple of years and that the ac company that he has used over the years is too expensive. His neighbor recommended us as an affordable alternative and that was why he was calling.
Air Conditioner Repair Mesa: His air conditioner was low on freon. I advised him of the option to do a freon leak repair, along with removing the expensive and ever increasing cost of R22 freon (because they're no longer making it), and replacing it with a R412A (a more affordable alternative freon). Customer declined and just wanted to add some refrigerant. Unit operates normally along with a small freon leak.
---
Service Call: Customer wants swamp cooler serviced.
Swamp cooler maintenance:
This was a very old unit that had a bad float valve and busted/worn out bearings and shaft. Because of the rust and the amount of repair work involved, I advised the customer to have a new cooler installed.
---
Service Call: Customer states that they had a short at their main breaker (that they already had resolved) and ever since the air conditioner hasn't worked.
A/C Service:
Upon arrival and turning the thermostat to cool on this Lennox system, it was noticed that nothing was coming on as though there was no power. After doing a complete (off system) inspection, a time delay cartridge fuse was found to be blown. After replacing the fuse, the unit started and amps were measured during start up and during normal run time. Everything checked out okay. Many times when a fuse blows, their is an underlying cause for the fuse blowing. It could be a short somewhere in the system, loose connections, or it could be a motor that is over amping. However, in this case the problem was just a fuse gone bad.
---
Air Conditioner Repair Mesa Arizona
Service Technician Calls
Service Call: Customer stated that his heater works only for a short while, turns off, and then back on again.
Furnace Repair: Upon inspection, it was found that the limit safety switch on this gas furnace was triggering to shut the unit down due to higher than normal temperatures. The high temperatures were caused by restricted airflow, and the low airflow was caused by an extremely dirty air filter.
Changing the air filter with a new one solved his problem.

---
Air Conditioner Repair Mesa Arizona
Service Technician Calls
Service Call: Customer say that the air conditioner is not cooling or blowing any air on one side of his church.

Air Conditioner Repair Mesa: After doing a complete inspection on the air conditioning unit, it was found that the ac was working fine, but their wasn't any air coming out of the registers.  So after gaining access to the attic, and feeling a nice cool breeze up their, the duct work was inspected and found that the supply duct had fell off and the air conditioner was cooling the attic.  Re attached the duct work and unit operates normally.

---
Air Conditioner Repair Mesa Arizona
Service Technician Calls
Service Call:  Customer says that he's had two other air conditioning companies out and they both insisted that he replace his 25 year old air conditioner because its leaking freon and its at the end of its useful life.  However, he also explained his unique situation in that he was a snow bird and hardly ever used his air conditioner because he was usually leaves Arizona before it gets too hot and he just wanted to fix it cause he feels that he can get another 25 years out of it due to its little use.

Air Conditioner Repair Mesa:  After diagnosing the customers a/c, I found that it was almost completely out of refrigerant and found a small leak at the high pressure valve and a medium sized leak at the suction line valve, replaced the valves and charged the system with freon.  Unit cools and operates normally. 

---
Cooler Inspection:  Customer says that their evaporative cooler has a burning smell and needs it checked out.
Swamp Cooler Repair:  The cooler motor was working but smoking and drawing the smoke into the living space.  Their were signs of hard water deposits all over the motor.  Motor needed to be replaced and water supply reduced by pinching off the water supply tube to reduce its flow. It was recommended to replace the pump with a lower CFM rated water pump correctly sized for this particular unit but customer declined and opted for the pinch.  I see this all the time in the field, people just throwing in water pumps with any cfm rating instead of properly sizing it to their unit.
---
Service Call:  Customer says that they had someone out during the winter to service their heater and the company added refrigerant to their unit, but it didn't make any difference.  So with triple digit summers coming they wanted a different company to check out the air conditioner side.
Air Conditioner Repair:  This was a package heat pump unit on the ground serving a trailer home in east valley Mesa.  At first glance with gauges attached it appeared that the unit was low on refrigerant because the pressures were low and the system had a low temperature split of about 12 degrees, but after inspecting the coils it was found that the insulation on the door panel was about 90% loose and wrapping itself around one side of the blower housing.  The insulation at the top of the blower housing was also about 50% loose and hanging down.  So I applied some spray adhesive and re-attached the insulation to the door and ceiling of the unit.
Suddenly, the pressures came way up and it was now clear that the unit was slightly over charged.  So I bled some refrigerant out but it wasn't effecting the pressures.  So I went inside the home to do readings again between the return and supply air only to find that their wasn't any air coming out of the vents at all this time.  So I opened a couple panels at the bottom of the trailer near the air conditioner only to feel a nice blast of cold air coming from the supply vent that had completely detached itself. 
So I shut the unit down, re-attached the ductwork with a large zip tie and duct tape, and fired the unit back up.  Bled a little more refrigerant from the system, re-checked the temperature split, and the unit is now working like a champ.
Usually when an air conditioner isn't working correctly.......I'd say about 90-95% of the time.......there's only one (1) problem.  This unit happened to have three (3) problems, had my head spinning and kept me on my toes the entire time.
---
Service Call:  Customer says that both of her pvc pipes are dripping water and her neighbor says that only the bottom one should drip and wants it checked out.
Air Conditioner Repair Mesa:  Upon arrival I immediately went into the attic, cut the primary drain line, and blew nitrogen through the line.  However, I didn't feel any resistance and nothing of significance came out.  So I re-sealed the drain line and proceeded to check the refrigerant levels.  They were low enough for the unit to make ice at the air handler.  This ice can build up wide enough to where it exceeds the width of the primary drain pan and, once the unit shuts down the ice will melt into both the primary and secondary drain lines.  Refrigerant was added to system, small leak at suction valve was tightened, and air conditioner performs normally.
Return from Air Conditioner Repair Mesa to Air Conditioning Phoenix
A/C Handyman - 104 S Pomeroy, Mesa, AZ. 85210

Copyright© 2008- All Rights Reserved